MAGMAFIREPITS CONTEMPORARY QUALITY FIRE PITS
Supplying the best quality contemporary firepits around. These artisan fire pits are handmade in the UK.
At Magma fire pits you can enjoy the luxury of a wood fire outdoors. These contemporary fire pits are designed and handmade in England by skilled artisans.
The fire pits are designed to last a lifetime, made from at least 5mm steel, they are the thickest on the market. As well as being crafted in the UK the steel also comes from UK stockholders. We are so confident of the quality our fire pits are guaranteed up to 8 years.
Don't confuse these with the cheaper imported thin examples that quickly rust through. Some designs are available in Corten weathering steel or Stainless Steel.
© Designs, content and images on this website are protected by UK and worldwide copyright laws that will be enforced by our legal team.
GALLERY
Magmafirepits gallery quality contemporary fire pits, log racks and braziers all hand made in the UK.
Bespoke designed fire pits
If you have an idea of your own for a more personalised piece a Bespoke service is also available, let us know your requirements. Each fire pit is Individually crafted and numbered. We also design and make log racks and braziers.
As one has to burn wood, which is a sustainable fuel, you have the voluntary option to make a donation to the woodland trust to improve the carbon footprint, you can buy a tree! You can order through the website. Feel free to contact us for more details.
We also grow Oak and Sweet Chestnut saplings to be given away free with the fire pits if you have a space for a tree.
Magmafirepits also make custom metalwork
Magmafirepits bespoke metalwork. Fabricating for artists, architects, developers and domestic clients.
Projects range from large-scale public art pieces to site-specific commissions. Having specialist experience also in other metals as well as steel. Turning cast concrete and other materials into custom furniture such as kitchen worktops.
Providing bespoke solutions for your creative projects.
Our bespoke metalwork website, click here!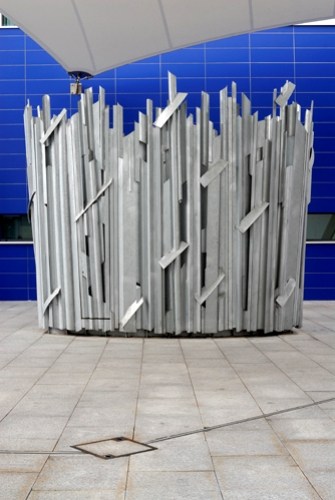 As Magmafirepits contemporary fire pits burn wood for fuel, it is important to try to improve our carbon footprint.
When purchasing a fire pit perhaps why not contribute to the Woodland Trust. You can help to grow a forest.
"As the UK's largest woodland conservation charity, we are the leading voice for woods and trees. We campaign to protect precious ancient woods, restore the ones that are damaged and fight for those under threat. We create new native woodland with the help of communities, schools, organisations and individuals."
Buying a fire pit? why not buy a tree through the Woodland Trust, click here!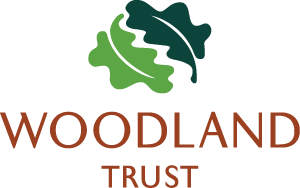 HIRING
Fire pits are available for hire for weddings, social and corporate events.
MAGMAFIREPITS are based in West Sussex and will deliver free within a 10 mile radius of RH19, any other deliveries outside this incurs a charge of £2 per mile.
Prices start at £75 per fire-pit plus delivery & collection cost.
There is also a deposit to pay. Included are fire lighters and kindling.
We will install the fire-pit, clean and collect it from your venue.