Magmafirepits also make custom metalwork
Magmafirepits bespoke metalwork. Fabricating for artists, architects, developers and domestic clients.
Projects range from large-scale public art pieces to site-specific commissions. Having specialist experience also in other metals as well as steel. Turning cast concrete and other materials into custom furniture such as kitchen worktops.
Providing bespoke solutions for your creative projects.
Our bespoke metalwork website, click here!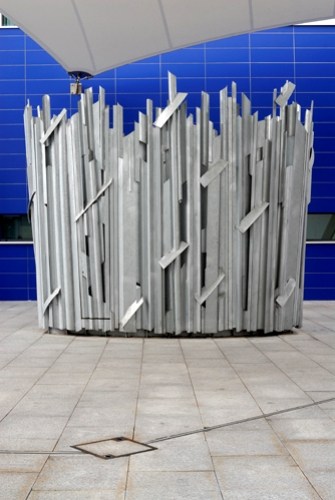 As Magmafirepits contemporary fire pits burn wood for fuel, it is important to try to improve our carbon footprint.
When purchasing a fire pit perhaps why not contribute to the Woodland Trust. You can help to grow a forest.
"As the UK's largest woodland conservation charity, we are the leading voice for woods and trees. We campaign to protect precious ancient woods, restore the ones that are damaged and fight for those under threat. We create new native woodland with the help of communities, schools, organisations and individuals."
Buying a fire pit? why not buy a tree through the Woodland Trust, click here!