Crackle for Farnham
Recent fabrication of Crackle for Farnham in Surrey.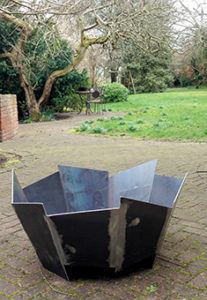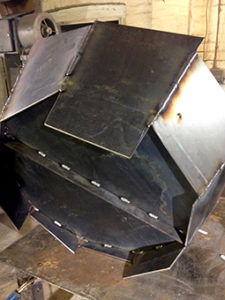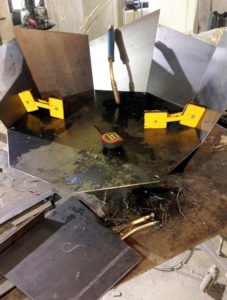 Bespoke fire pits December 2017
Recently we have been making bespoke fire pits December 2017. Namely an oversized Tecton at 650 x 650 x 300mm and a stretched and angled Basalt style fire pit. Sprayed with black heat proof paint at the clients request. Let us know your requirements.
Like all pits there are drainage holes.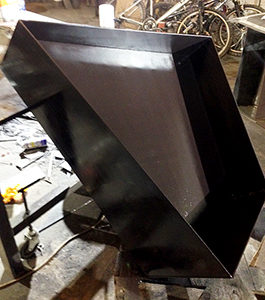 Custom work
Makers of sculpture and metalwork also.